Yves Marchand and Romain Meffre, box for Louis Vuitton Foundation
Louis Vuitton Foundation selected the artists Yves Marchand and Romain Meffre to photograph the new building designed by Frank Gehry. They collaborated with the Louis Vuitton Foundation and Polka Galerie to make the exhibition and book : Fondation Louis Vuitton / Frank Gehry, Skira Edition.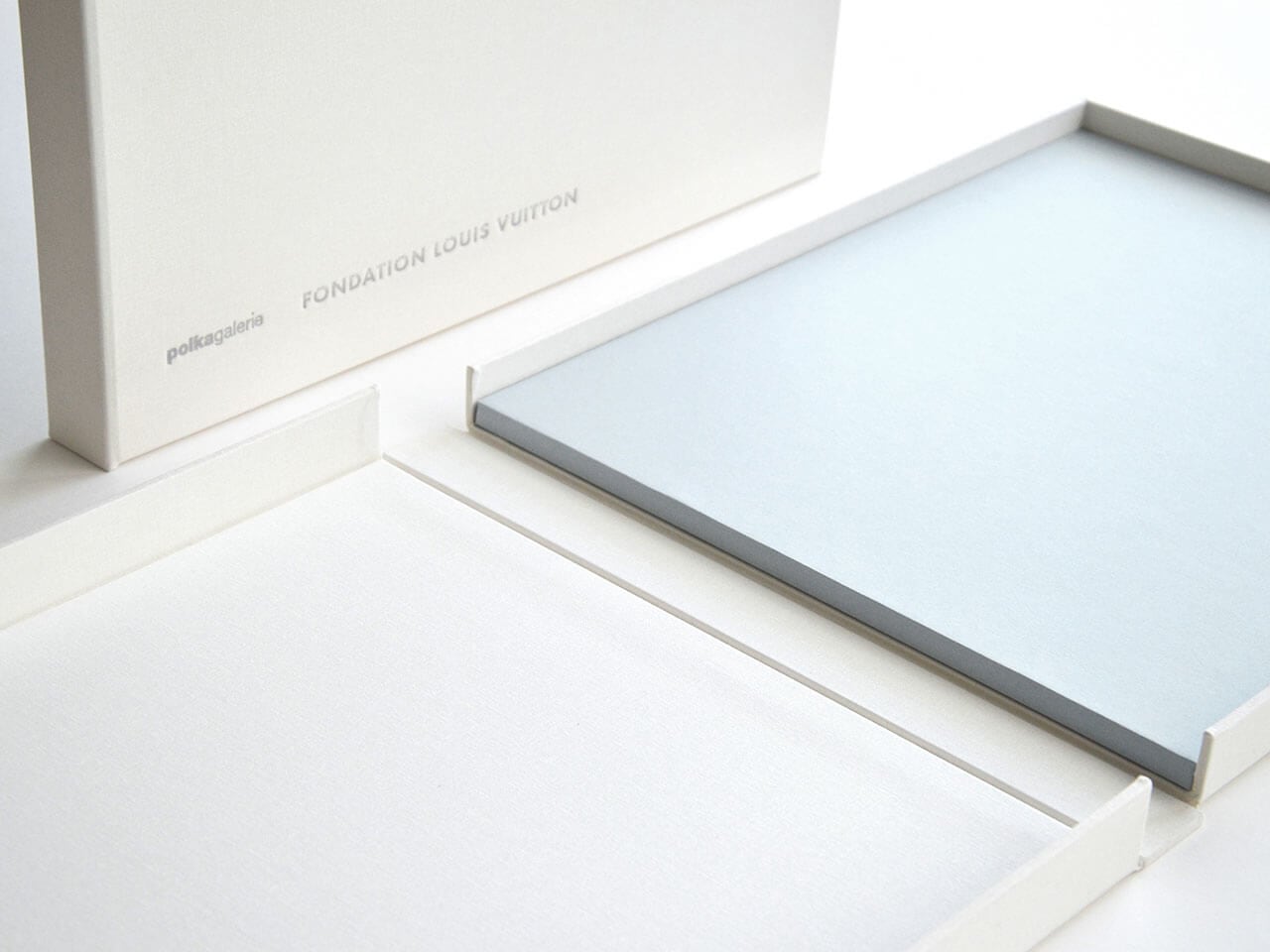 The box contains 15 pigment prints produced for the event.
These artists are known for their work on the ruins of Detroit ruins and the abandoned island of Gunkanjima, both projects published by Steidl Edition.
To appreciate this work of Yves Marchand and Romain Meffre, you can see book at the Louis Vuitton Foundation bookshop or visit their website.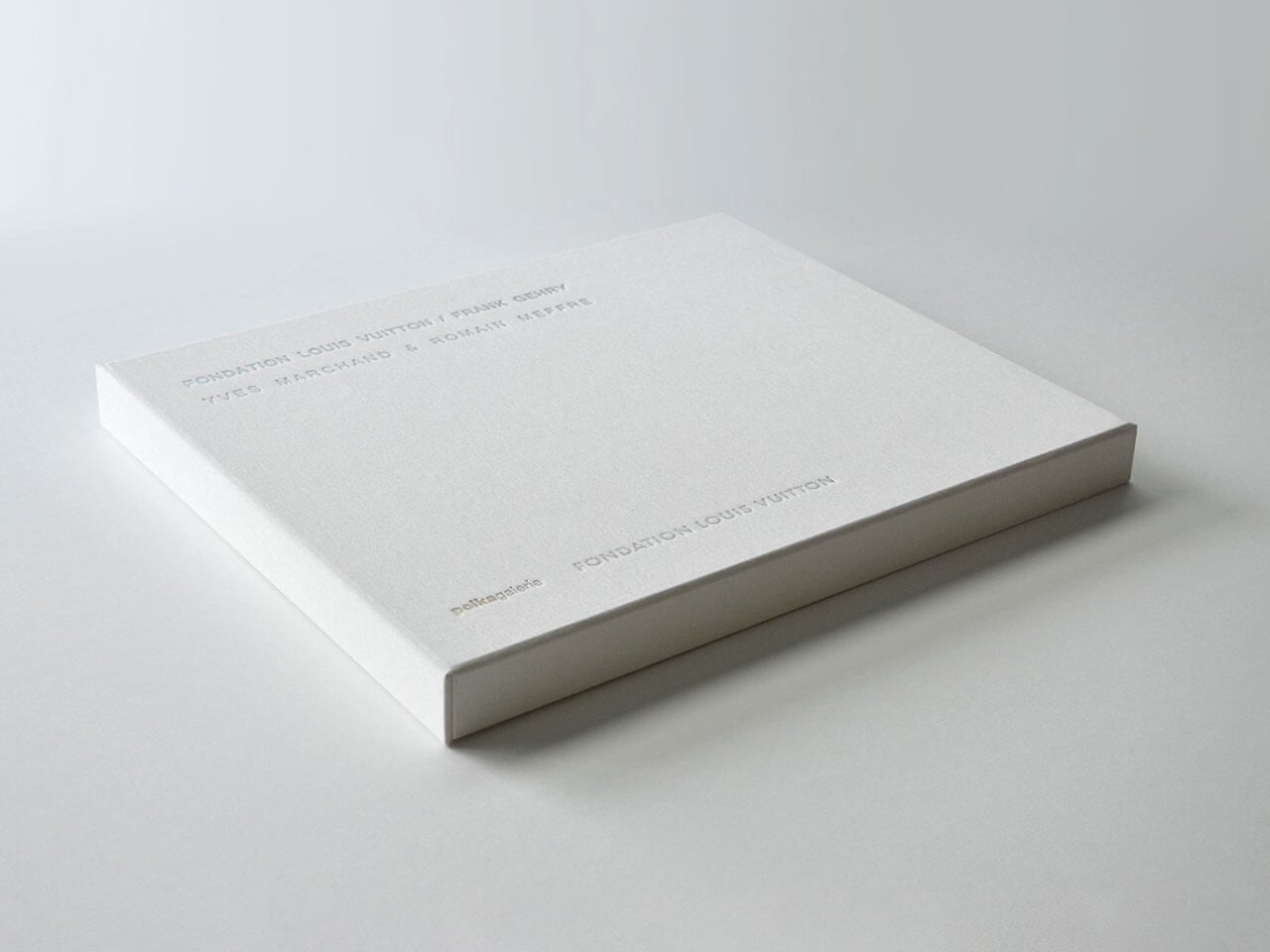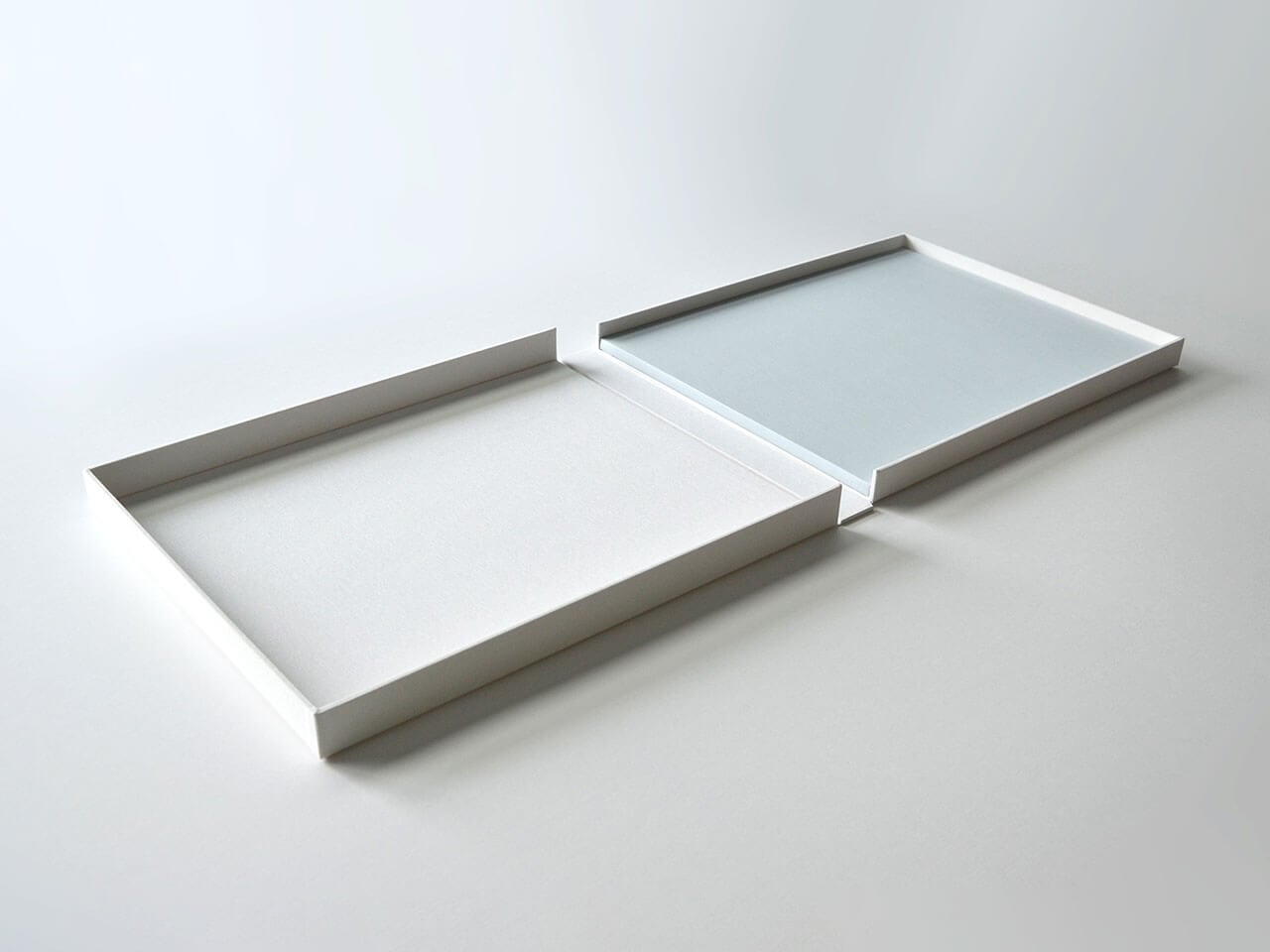 Fondation Louis Vuitton / Frank Gehry
Yves Marchand et Romain Meffre
Limited edition box of 12 copies
white cloth, blue German mould-made paper and hologramme hot stamping.
Client : Polka Galerie